2014 Awards Ceremony and Reception

The Association would like to extend our heartfelt appreciation to

Polycom

for sponsoring the awards and

Hughes

for sponsoring the reception.
Click here to view the Awards ceremony presentation, and click here to view the Awards Program.
Click here to read the Public Sector View article.​
Hall of Fame Award
Dr. ​Judith Bayliss, Center Director, Teaching & Learning Lab, Defense Acquisition Univeristy

Pillar Award


Michael Sousa, Director of Audio Visual and Learning, Pragmatics; Chair, FGDLA Advisory Board

Eagle Award

(Individual)
Dr. Christopher Hardy, Director Strategic Planning, Office of the President, Defense Acquisition University
Eagle Award

(Organizational)
Air Force Institute of Technology
Five Star Award
Section 508 Office, Office of Information & Technology, Dept. of Veterans Affairs


Pioneer Award
Mark Kazak, E-learning Development Specialist, Interactive Multimedia, Integrated Learning Environment​, Navy Medicine Education & Training Command

2014 FGDLA Award Winners
Click on the thumbnail to view a larger image
Click on the thumbnails to view a larger image
Innovation Award
I.G. Brown​ Training and Education Center (TEC), TEC TV, Air National Guard

Innovation Award
Mental Health Web Services, Mental Health Informatics Section, VHA Mental Health Services

click thumbnails for larger view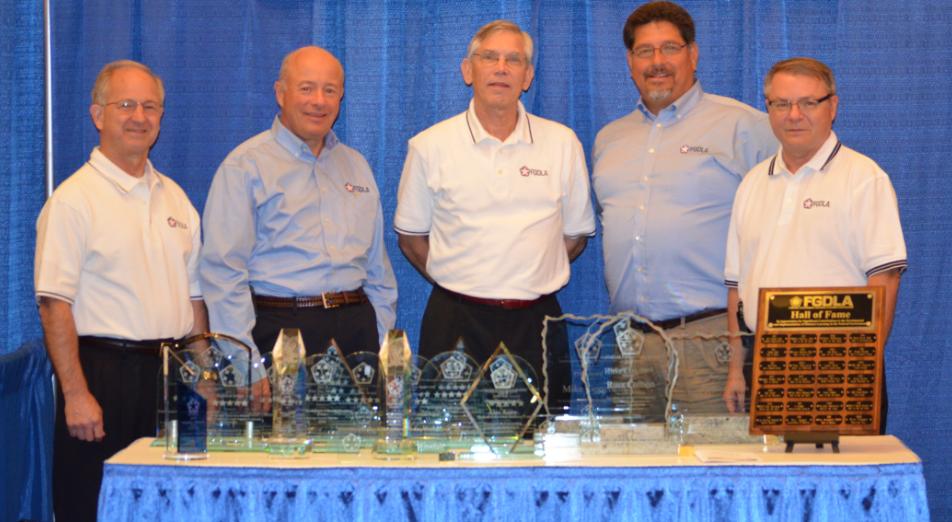 FGDLA Board of Directors

(from left to right): Randy Palubiak (Treasurer); Dr. Philip J.-L. Westfall (Chairman of the Board), Dr. Jolly Holden (Executive Director), Alex Autry (President), Russ Colbert (VP Corporate)
The FGDLA annual awards ceremony and reception was held Thursday, Aug. 14, at the2014 Interactive Learning Technologies Conference, Hyatt Regency, Reston, VA. The awards ceremony recognized individuals and organizations throughout the Federal Government in their use of innovative learning technologies.

To order individual valued team member organizational award coins, click here.


Click on the thumbnail to view a larger image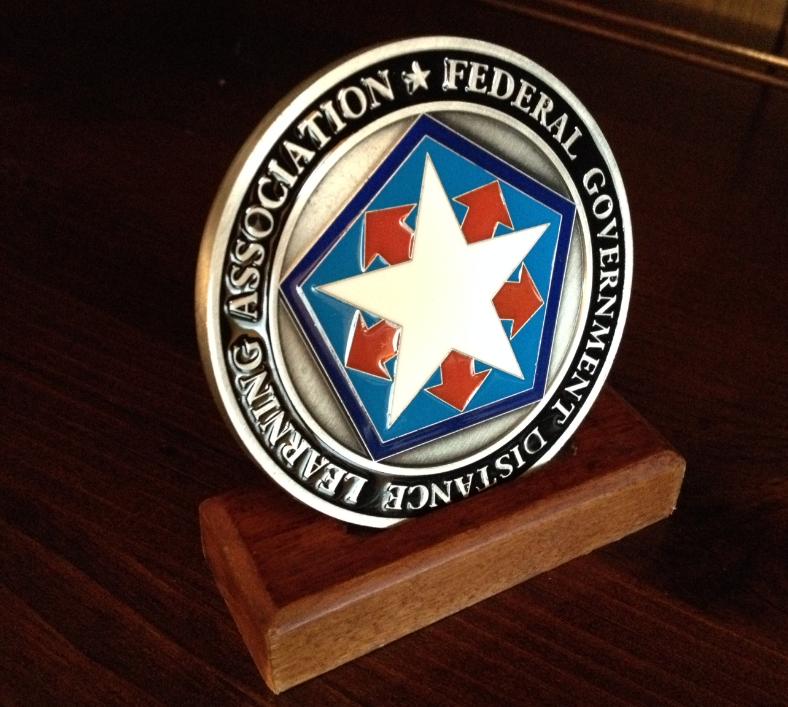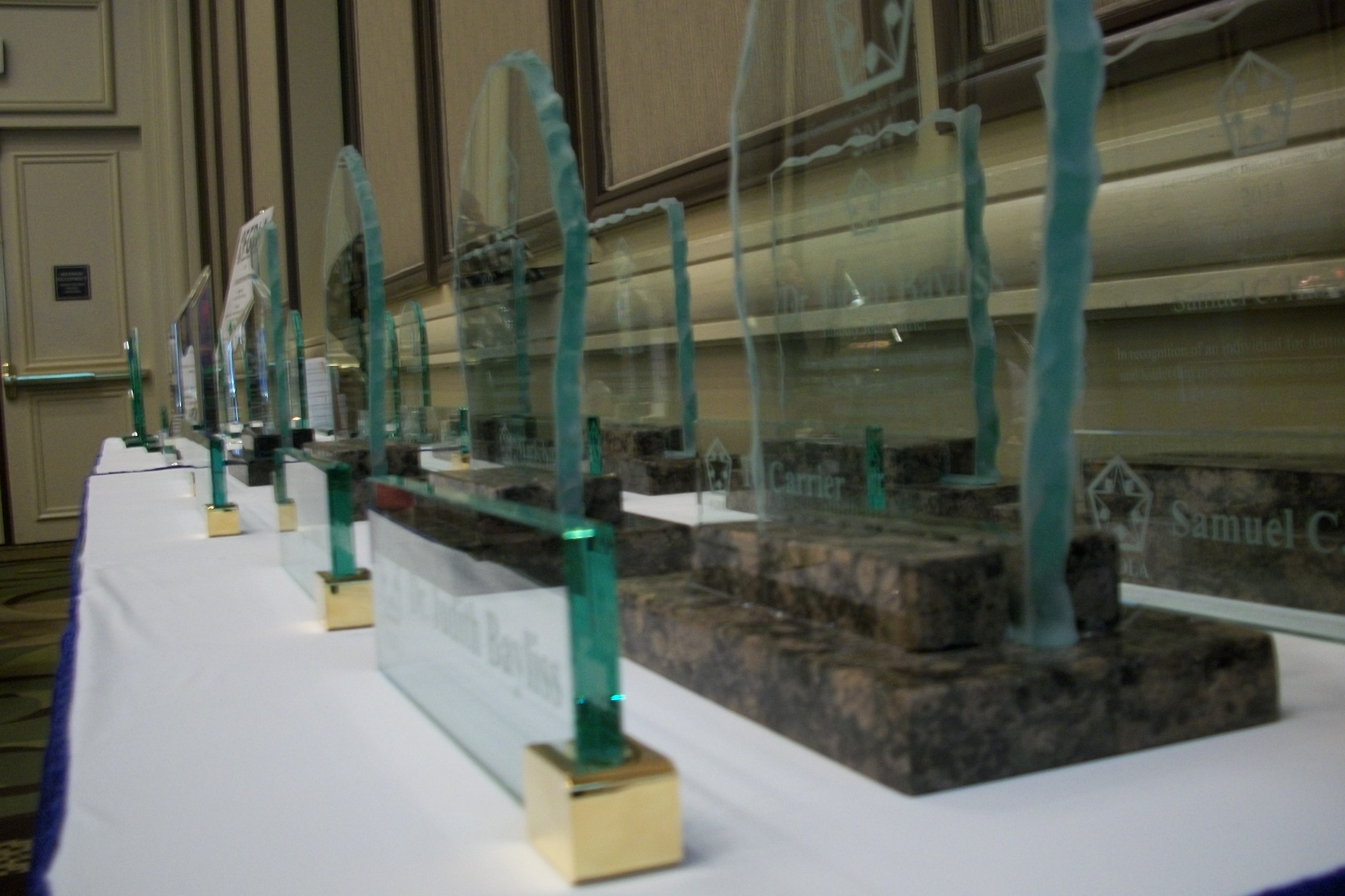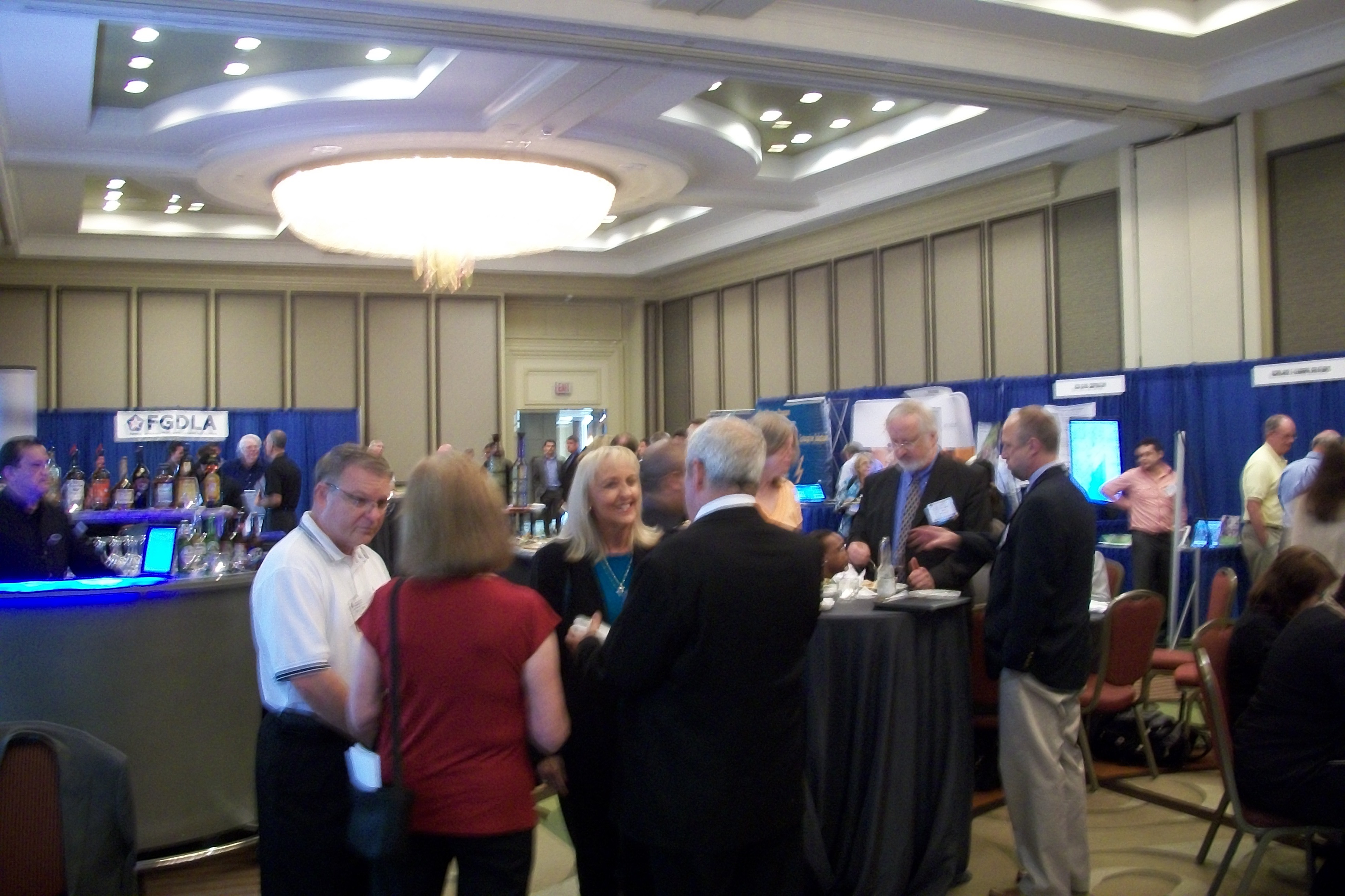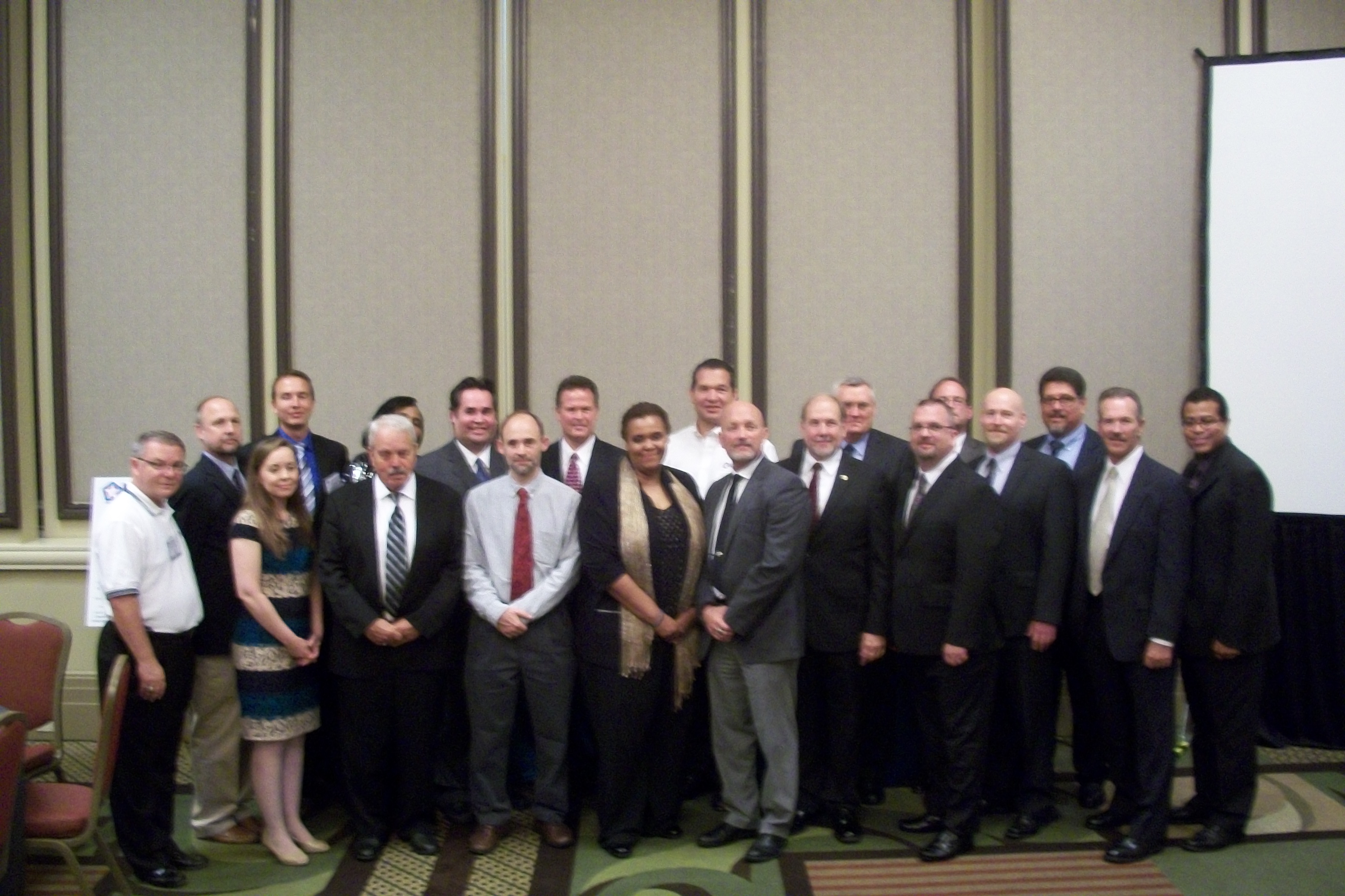 Innovation Award
Emergency Management Division, AF Civil Engineering Center​

Innovation Award
The Civil Engineering School, Air Force Institute of Technology

Innovation Award
Joint Improvised Explosive Device Defeat Organization; TRADOC Capability Manager for Biometrics, Forensics, & Foreign Language Translation (U.S. Army); and, U.S. Army Intelligence Center of Excellence

Five Star Award
Federal Acquisition Institute

Five Star Award
DOD Cybersecurity Training, Defense Information Systems Agency

Five Star Award
Communications & Information Agency, Education & Training, NATO

Five Star Award
​Instructional Design, Multimedia, & Production Support Branch, Human Resources Services, Defense Logistics Agency

Hall of Fame Award
John F. Hemleben, Dean of Academics, Marine Corps College of Distance Education & Training, Marine Corps University

Hall of Fame Award
Dr. Reggie Smith, III, Senior Technical Advisor, JANUS Research Group, Inc.

Pioneer Award
Helen A. Remily, TRADOC Capability Manager, Army Distributed Learning Program, Army Training Support Center

Pioneer Award
Timothy John Carrier, Executive Producer, Justice TV Network, Office of Legal Education, U.S. Dept. of Justice

Pioneer Award
Samuel C. Hazzard, Emergency Management Education & Training Manager, Emergency Management Division, A.F. Civil Engineering Center

Pioneer Award
Forrest R. (Rich) Schrum, Operations Manager, Aviation Training Network, FAA Academy, Dept. of Transportation

click thumbnails for larger view